202206jun(jun 6)9:30 am07(jun 7)4:00 pmEvent OverMake the Most of Berwick9:30 am - 4:00 pm (7) Radio Rooms, 95 Main St, Tweedmouth, Berwick-upon-Tweed TD15 2AW, UK Event Organized By: Create North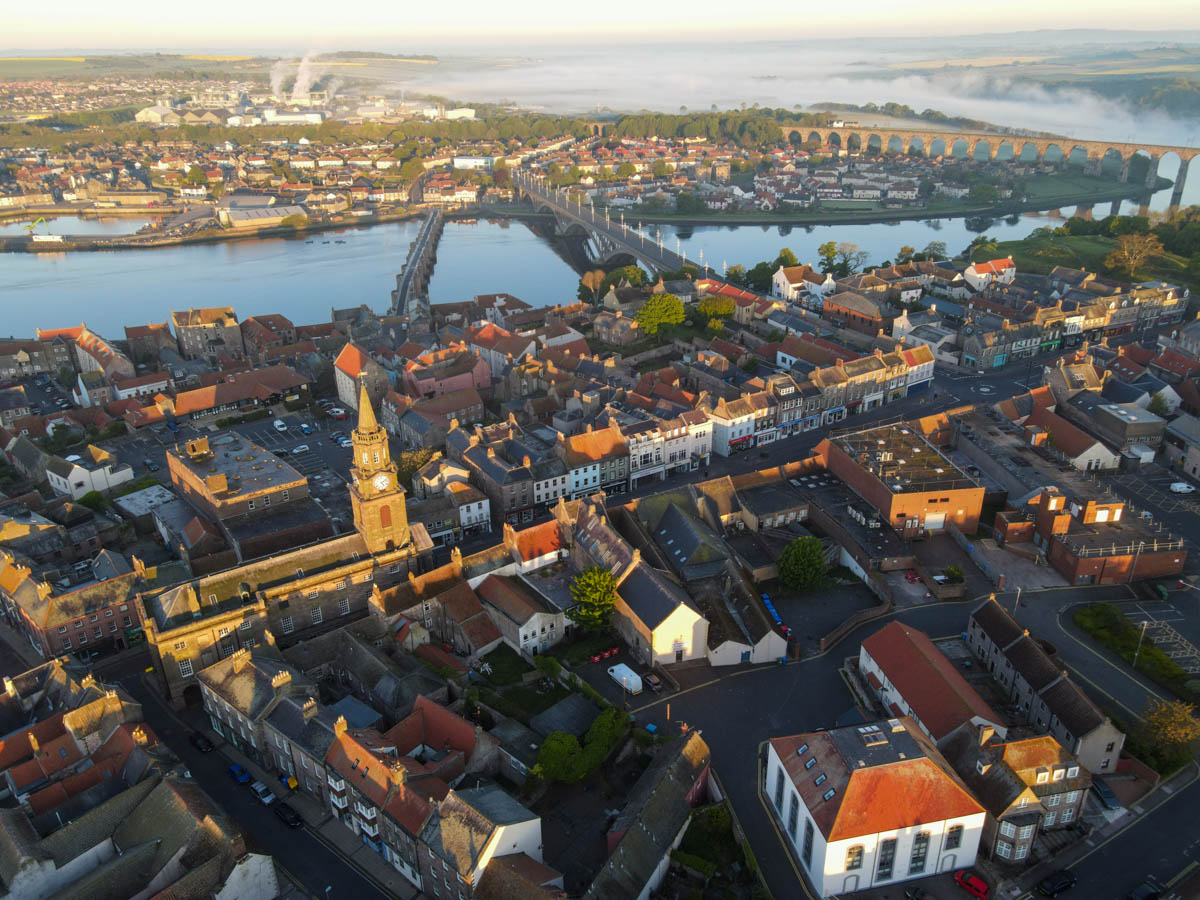 Event Details

Hidden corner, gateway, a bit of paradise, heart of its community: it doesn't take much of an online search to get the measure of Berwick. It's a beautiful place to live… and to work.

A fully funded two-day programme designed for artists and creative practitioners located in Northumberland and North of the Tyne to explore how we can all, individually and collaboratively, benefit from making the very most of the area's assets.

There are communities of artists across the land pooling their imaginations and skills, sometimes to build an identity around a theme – like, say Scotland's National Book Town, Wigtown, a similarly isolated spot, sometimes to spark collaborations.

So come and switch off from the day-to-day routines of running your business and invest time exploring how you can make the most of the area's assets to develop your creative practice at a free two-day creative enterprise workshop in the wonderful Berwick.

When Dr Johnson passed through Northumberland to start his celebrated tour of Scotland, he was 'repelled by the wide expanse of hopeless sterility' he found here! In his haste, the gouty old fool missed the reality that to travel from Tyne to Tweed is to encounter natural, legendary, military, industrial, artistic, and folk riches enough to sate anyone's curiosity.

All the way up from Tynemouth to Berwick there are myriad stories that are ripe for creative interpretation across the artistic spectrum. So what about adding a new twist to these riches to produce something saleable?

Over the course of the two days you will:
Explore the potential of the area to inspire new creative and commercial opportunities
Generate ideas for creative products and services with different audiences in mind
Find out how other artists, drawing inspiration from their community's assets, have successfully developed their practice and new income streams
Develop entrepreneurial know-how to critique and exploit ideas
Link with creative and commercial networks that may add value to your propositions
Find out about funding opportunities
Meet representatives of the major cultural and creative organisations in the area
Find out about upcoming creative and commercial opportunities
There'll be contributions from local specialists, and the day will be festooned with opportunities to spend time with other creatives and build your networks.
The course is funded through the Rural Design Centre Innovation Project. To access the training you will need to complete a registration form. Places are free but limited so please book early to avoid disappointment.
Time

6 (Monday) 9:30 am - 7 (Tuesday) 4:00 pm
Location

Radio Rooms

95 Main St, Tweedmouth, Berwick-upon-Tweed TD15 2AW, UK
RSVP Now
RSVPing is closed at this time.
Can not make it to this event?Change my RSVP